Lilly Blanc
Burger Pocket™ 4 Pockets
BURGER POCKET
Dear Customers,
Due to Covid-19, there are delays on the orders. We apologize for this inconvenience. If you have any questions you can email us at infolillyblanc@gmail.com
We love our Burger Pocket! It comes with 4 Burger Pockets. The Burger Pocket is the best way to enjoy your burger without getting messy. The compact and easy to carry design cradles your burger and catches all the condiments that drip when you're enjoying your burger. Forget about getting your clothes dirty! Keep your hands clean! It's great for kids and adults. Make the Burger Pocket a part of your burger eating routine and make cleaning up a breeze. 
Colors: Blue, Grey, Orange, and Fuchsia Pink
Material: 
Food Grade Safe Material. BPA Free. Made of high-quality non-stick silicone. Can be twisted without deformation. Resistant to high temperatures and dishwasher safe. Food grade material is suitable for children and the elderly
Feature: Eco-Friendly Reusable
Certification: CE / EU 
Messy
    .                       
Clean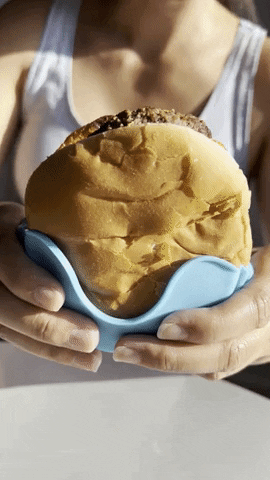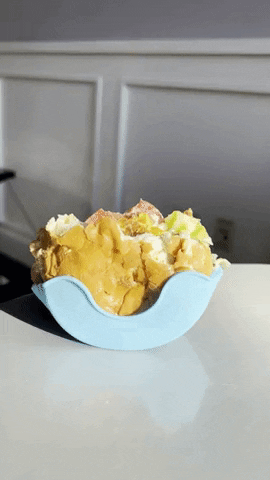 It holds the drippings and keeps your hands clean